Black is the color of modernity

Duo exhibition with Jonas Malmberg at Galleriet, Umeå Academy of Fine Arts. 2016

In the exhibition Black is the color of modernity, Jonas Silfversten Bergman is showing a new series of paintings, screen prints and sculptures.

This series focuses on standardisation in the global shipping industry and the naive belief in the potentials of symbols. His aesthetic use of black paint as the color of negation, disposable material, objects and symbols conveys an ambiguity between a dystopian future, futility and a state of confusion.

Meanwhile, Silfversten Bergman also investigates the power or non-power of the symbol when the original context disappears. By integrating the abstraction of symbols into a fundamental part of the process, the vision of a future where self-serving human interest has come in conflict with the original idea of standardization is made possible. The friendship is over.

This results in a body of work where the viewer is left with the final abstraction of the symbol – still familiar but disconnected from its original context.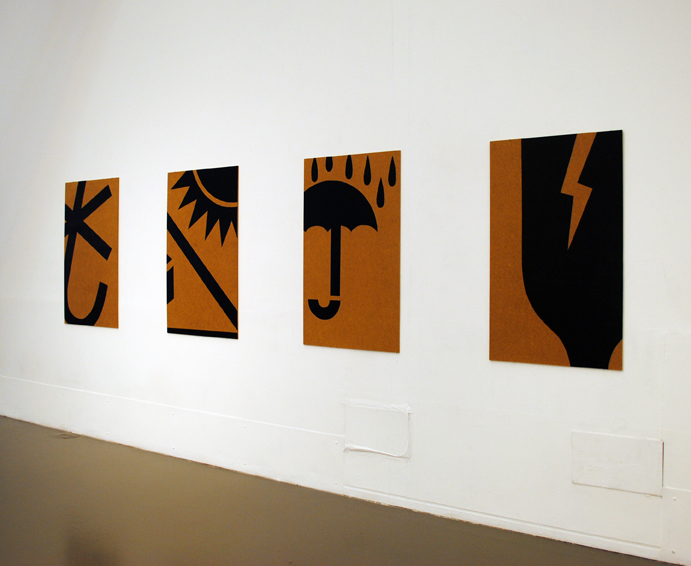 You can't be friends with everyone
Acrylic, clear coat on mdf, 60x100cm. 2016



Breaking up with friends
Disposable pallets, marking paint. Dimensions variable. 2016




Breaking up with friends
Disposable pallets, concrete plinth, marking paint. Dimensions variable. 2016